Finvasia Consumer Complaints|Review, Feedback and complaints monitor
Finvasia Consumer Complaints
Finvasia is a well-known discount broker of India, started its operation in 2009 and facilitate you to invest in BSE, NSE, MCX and NCDEX. Finvasia is a SEBI registered broker and a depositary participant of CDSL. Finvasia offers to invest/trade in equity,
derivative, futures, options and mutual funds. It is a very transparent platform without any hidden charges as Finvasia does not charges single penny as brokerage and also offers free demat and trading account opening with zero AMC charges. Finvasia has its presence in more than 14 countries including Australia & Brazil and its headoffice is located in Chandigarh (India). Offices are also located in some countries such as India, United Kingdom, Mexico and Cyprus through which any one can open an offline account.
Finvasia is a very modern and technology-driven platform which is equipped with new features and a wide range of attractive facilities. There are many trading software and tools available on this platform such as ScalperT, NSE NOW, Nest, Presto and Blitz Trader. In a very short span of time, Finvasia becomes a market leader of brokerage industry.
Complaint against Finvasia:
Post-analysis of any trade is very necessary to understand the mistake as share market is a vast field which is full of uncertainties and risk. Mostly, every trader or investor have their own strategy, various kind of problems can come from the broker's side related to fund transfer, software, order execution, demat & trading account. leverage, account opening, NRI account, brokerage etc. Customers/clients used to register those complaints of broker at national exchanges BSE and NSE. Such complaints are serious grievances against Finvasia which the broker has failed to resolve. This complaint data is provided by BSE and NSE and it shows overall health of Finvasia.
These complaint report also provides the total no of active customers of Finvasia as well as it shows the growth of the broker year on year.
Finvasia Consumer Complaints:
Financial Year

Exchange

Number of Clients

Total Complaints

Percentage

2023-22

NSE

12,689

2

0.02%

2023-21

NSE

12,078

46

0.38%

2019-20

BSE

379

2

0.53%

NSE

5709

17

0.30%

2018-19

NSE

3371

6

0.18%

2017-18

NSE

2013

10

0.05%

2016-17

NSE

902

2

0.22%

2015-16

NSE

633

1

0.16%
Finvasia Complaint at NSE
| | | | |
| --- | --- | --- | --- |
| Entity | 2023-22 | 2023-21 | 2019-20 |
| Defaulter | No | No | No |
| Number of active clients | 12,689 | 12,078 | 5709 |
| Number of complaints received | 2 | 46 | 17 |
| Resolved through the exchange | 1 | 35 | 14 |
| Non-actionable | 0 | 7 | 2 |
| Advised/Opted for arbitration | 0 | 0 | 0 |
| Pending for redressal with exchange | 1 | 4 | 1 |
| No. of arbitration filed by clients | 1 | | 1 |
| Decided by arbitrators in favour of the clients | 0 | | 1 |
| Decided by the arbitrators | 0 | | 1 |
| Pending for redressal with arbitrators | 1 | | 0 |
Finvasia Complaint at BSE
| | |
| --- | --- |
| Entity | 2017-18 |
| Defaulter | No |
| Number of active clients | 379 |
| Number of complaints received | 2 |
| Resolved through the exchange | 1 |
| Non-actionable | 0 |
| Advised/Opted for arbitration | 0 |
| Pending for redressal with exchange | 1 |
| No. of arbitration filed by clients | 0 |
| Decided by arbitrators in favour of the clients | 0 |
| Decided by the arbitrators | 0 |
| Pending for redressal with arbitrators | 1 |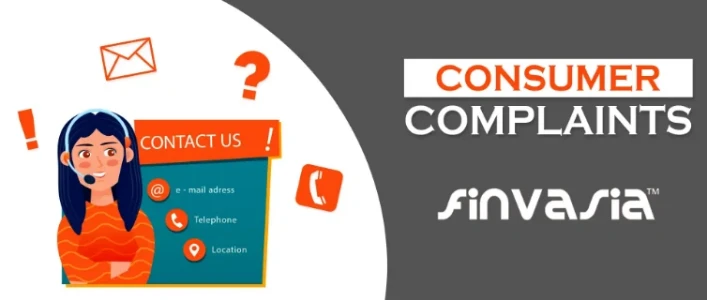 Comments for Finvasia Consumer Complaints|Review, Feedback and complaints monitor
Frequently Asked Questions
---