Anlon Technology Solutions Limited IPO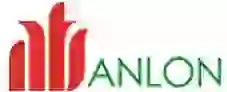 Anlon Technology Solutions Limited IPO
Anlon Technology Solutions Limited was incorporated in 2015. The name 'ANLON' comes from the Irish root which means 'CHAMPION', hence ATS aims at championing and satisfying our customer's cause with technical solutions. Their Expertise is Team at "ATS" is the best in the industry, as they believe it is their staff who are the greatest asset of their company. They have a wide network of qualified & experienced senior engineers located in all the metro cities. Their factory-trained Engineers and technicians have the capability to maintain their heavy sophisticated equipment post-warranty period by entering into Annual Maintenance Contracts & Comprehensive Maintenance Contract.
• Mr. Unnikrishnan Nair P M
• Mrs. Beena Unnikrishnan
Objects of this Issue:
• Funding the working capital requirements of the company.
• General Corporate Purposes.
Financial Information of the Company:
Particulars

Amount in Lakhs (Rs.)

As on 31 Mar 2022

As on 31 Mar 2021

As on 31 Mar 2020

Total Assets

2,096.90

1,552.78

1,105.74

Total Liabilities

1,608.14

1,306.96

933.44

Net Profit

242.94

73.51

68.54
Anlon Technology Solutions Limited IPO Promoter Holdings:
| | |
| --- | --- |
| Pre-Issue Share Holding | 94.55% |
| Post-Issue Share Holding | [.] % |
Anlon Technology Solutions Limited IPO Schedule
1. Bid or Offer Opens on: 29 Dec 2022
2. Bid or Offer Closes on: 02 Jan 2022
3. Finalization of BoA: 05 Jan 2022
4. Initiation of Refunds: 06 Jan 2022
5. Credit of shares to Demat account: 09 Jan 2022
6. Listing Date: 10 Jan 2022
Anlon Technology Solutions Limited IPOLot Size
Market lot size of the Anlon Technology solution limited is 1200 shares. Minimum and maximum order quantity is as follows:
| | | | |
| --- | --- | --- | --- |
| Application | Lots | Shares | Amount |
| Minimum | 1 | 1200 | ₹120,000 |
| Maximum | 1 | 1200 | ₹120,000 |
| S-HNI(Minimum) | 2 | 2,400 | ₹240,000 |
Company Contact Details:
Anlon Technology Solutions Limited IPO
Gala No. 12 & 13, Sahakar
Industrial Estate Plot No. 164/166
Vasai Road, East, Mumbai 401202
Phone: +91 80 41235861
Email: office.anlon@anlon.co.in
Website: https://www.anlon.co/
Frequently Asked Question